Sean Figaro returned to his former Canarsie home with a canister of gasoline after he fought with his old housemates, said the FDNY.
By Kathleen Culliton, Patch Staff | Jun 1, 2018 10:47 am ET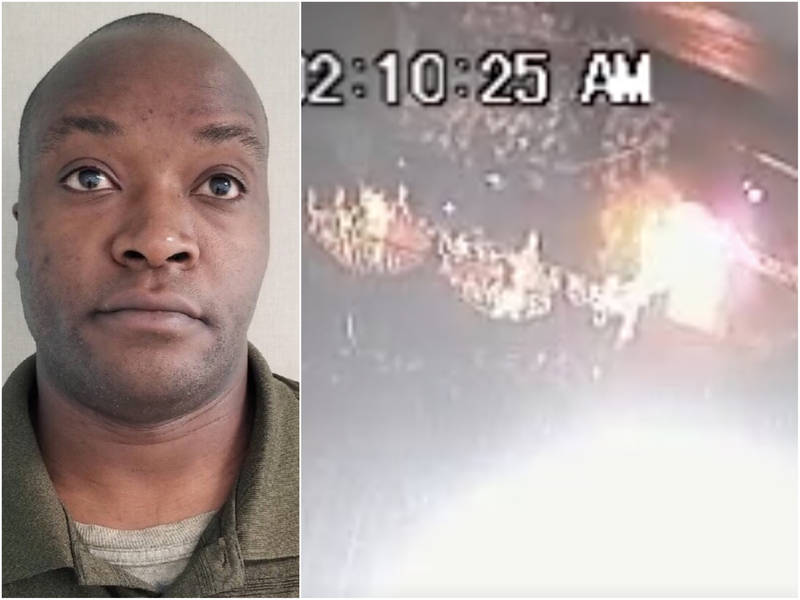 Man Sets Fire To Canarsie Home After Fight With Housemates: FDNY
CANARSIE, BROOKLYN — A Brooklyn man set fire to his former home in attempt to murder the 16 people who used to be his housemates, according to the FDNY.
Sean Figaro, 37, was arrested after he doused the three-story house at 622 E. 80th S. with gasoline at about 2:20 a.m. Monday, after a fight with the people who lived there, said Fire Commissioner Daniel A. Nigro in a statement.
"Setting a fire at the entrance of home, in the dead of night, trapping 16 people, is a heinous act which could have easily resulted in a major loss of life," said Commissioner Nigro. "A dangerous individual whose callous actions nearly took many lives has quickly been apprehended."
Investigators found surveillance footage of Figaro walking away from a nearby gas station with a red canister then running from the East 80th Street house after it explodes in flames, said the FDNY.