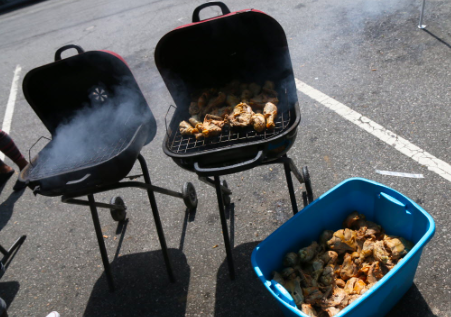 STATEN ISLAND, N.Y. — With summer just around the corner, the first thought on many Staten Islanders' minds is barbecuing.
The FDNY posted to its Twitter feed some tips regarding the use of grills.
With more than 1,500 structural fires and 4,200 outdoor fires due to grills on residential property every year, the post states, residents should take precautions to protect their properties.
Below are some tips to keep your family safe from the dangers of a grill fire:
Always inspect the propane tank, and check all tubes leading into the burner of the propane grill for any blockages. A number of BBQ grill fires occur when a propane grill is used for the first time after a winter storage.
Check to see there are no cracking, holes, and leaks in the grill. Never use a flame to check for leaks.
Move propane hoses as far as possible from hot surfaces and dripping grease.
Never attempt to repair a propane tank valve or the appliance yourself.
Always use utensils with long handles to avoid burns and splatters.
BBQ grills are designed for outside use; however, once lit, never leave the grill unattended.