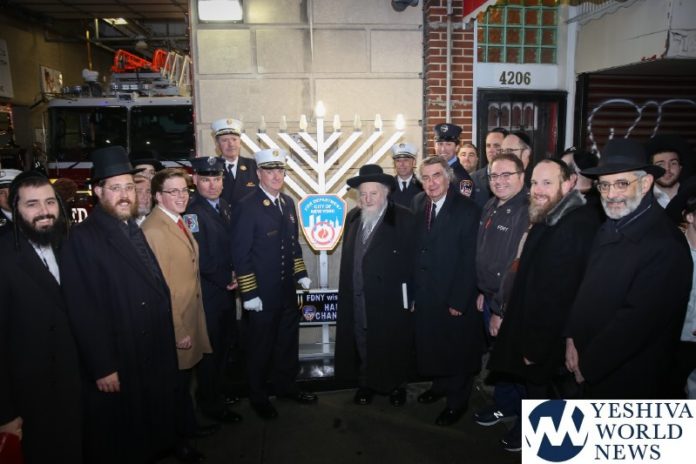 Community leaders, elected officials and high-ranking FDNY Brass all attended the "Community Menorah Event" held the first night of Chanukah in Boro Park. The event was held at the headquarters of FDNY Engine 2828 and Ladder 148.
Leaders of many major Jewish organizations were at the event, which was graced with the presence of FDNY Chief of Department James E. Leonard.
Rabbi Joseph Potasnik, the FDNY Chaplain was in attendance as well.