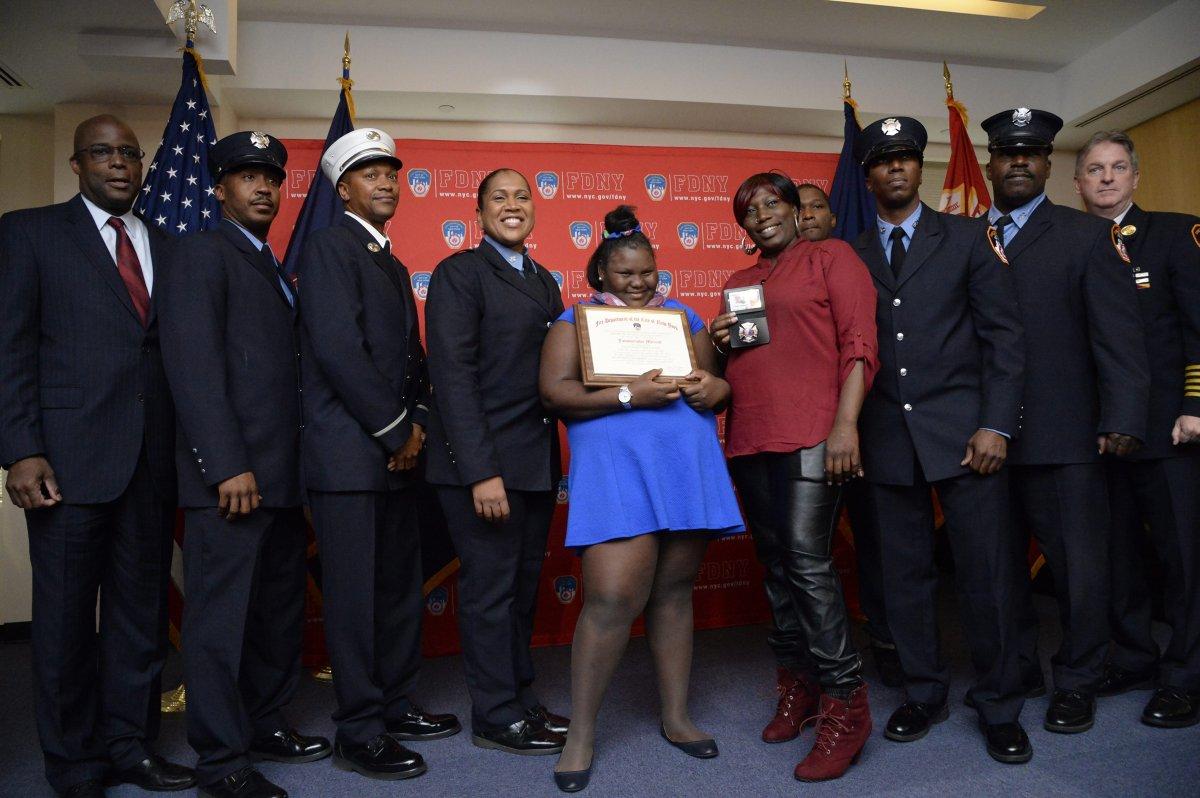 The FDNY has a new hero in its ranks.
Jamoneisha Merritt, just 11, who suffered horrific face burns during a summer sleepover, was all smiles when she was sworn in as an honorary firefighter at FDNY headquarters in Brooklyn Thursday.
"Thank you to the firefighters and the commissioner for making me a firefighter," a shy Jamoneisha said at the podium. "Thank you everybody."
Her proud mom Ebony Merritt stood next to her.
"God is good. That's all I am going to say," her mom said. "She made it. She's alive. She's full of spirit. We are going to take it one day at a time. All the firefighters came through."
Merritt said the city's bravest have been a constant presence in her daughter's life since the tragedy. They have given her gifts and attended parades with her.