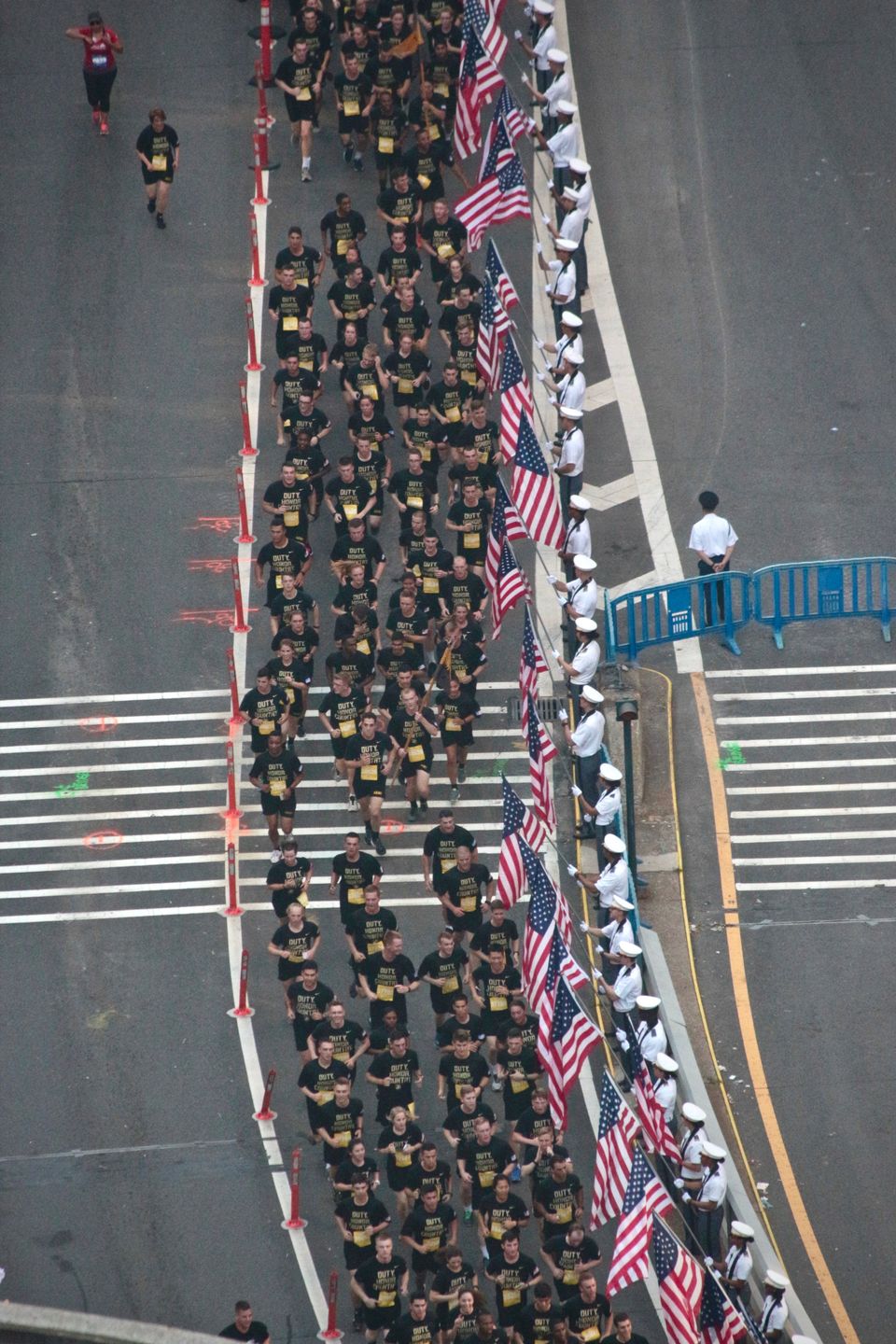 STATEN ISLAND, N.Y. — If Stephen Siller — a New York City firefighter (FDNY) who lost his life on Sept. 11, 2001 — knew thousands of people would be retracing his heroic steps 16 years later, he's surely be wearing a big grin.
More than 30,000 took part in the annual Tunnel to Towers 5K Run & Walk Series, that was created by Siller's siblings to retrace the final steps of the Staten Islander who strapped on his gear and ran through the Brooklyn Battery Tunnel to the Twin Towers trying to save people on that tragic day in 2001.
"I was a little concerned because last year was the 15th anniversary, and I thought maybe we would have a drop-off, but no. We had thousands more join us for the run this year. And we know this will continue," said Frank Siller, one of Stephen's brothers, and the chairman and CEO of the Stephen Siller Tunnel to Towers Foundation.