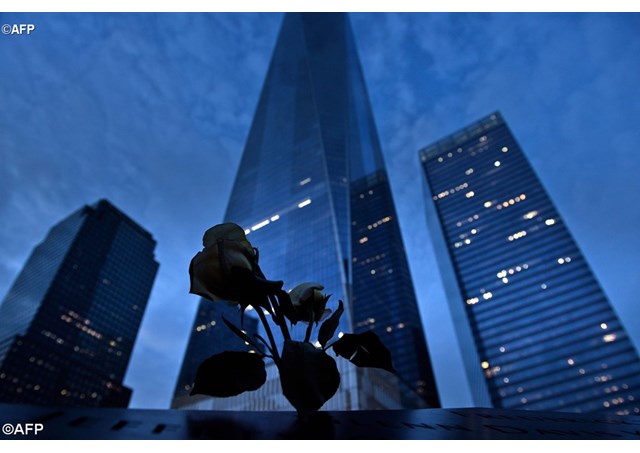 (Vatican Radio) Americans are Monday marking the 16th anniversary of the September 11th attacks. Thousands of 9/11 victims' relatives, survivors, rescuers and others were expected to gather at the World Trade Center to remember the worst terror attack on American soil.
Nearly 3,000 people died when hijacked planes slammed into the trade center, the Pentagon and a field near Shanksville, Pennsylvania, on Sept. 11, 2001.
US President Donald Trump, was scheduled to observe a moment of silence at about the time the first airplane hit.
Daniel Nigro is the Commissioner of the New York City Fire Departmentand was Chief of Operations, which meant making sure fire fighters had what they needed to do their jobs, at the time of the 9/11 attacks.
On that day, 340 firefighters, two paramedics and one FDNY chaplain died.