RIDGEWOOD, Queens (WABC) –
A 14-year veteran firefighter of the FDNY fell to his death while battling a fire at an apartment building in Queens Thursday.
The routine fire call came in at 2:20 p.m. Fire was burning in the second floor of 1615 Putnam Avenue, a five-story apartment building just off Wyckoff Avenue in Ridgewood.
Firefighter William Tolley, 42, of Bethpage, responded with Ladder 135. FDNY officials said he and other firefighters were on the roof to help ventilate the upper floors of the building, when Tolley somehow lost his balance and fell off.
The fire truck's ladder was extended to the roof, and the firefighters were moving between the bucket and the roof at the time. But it's not clear what exactly Tolley was doing when he fell.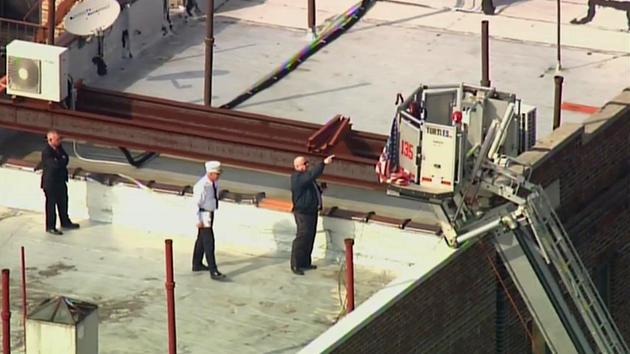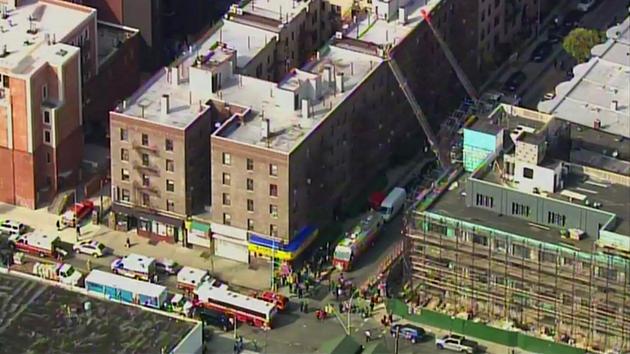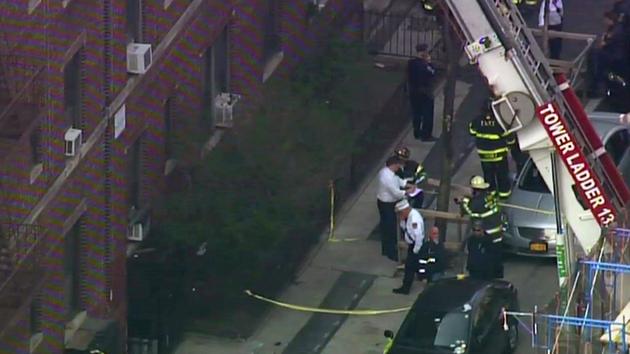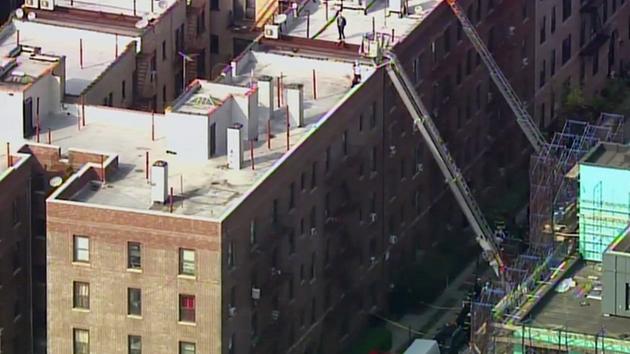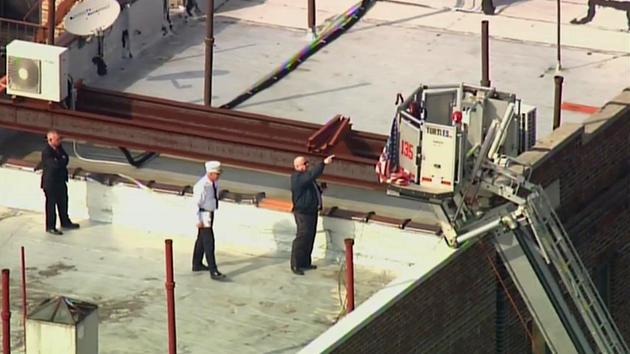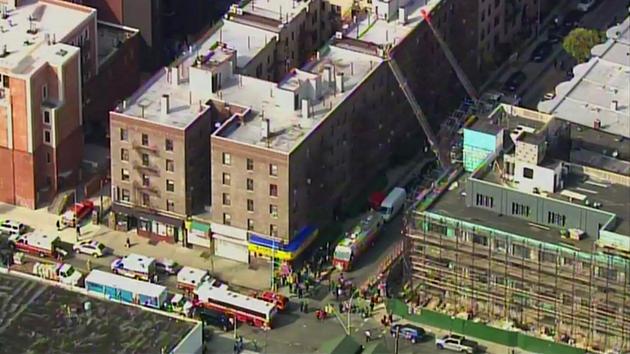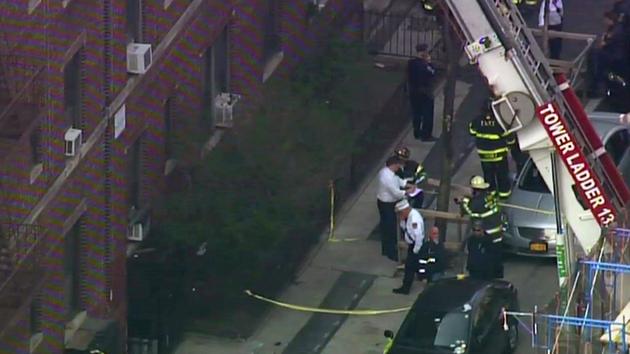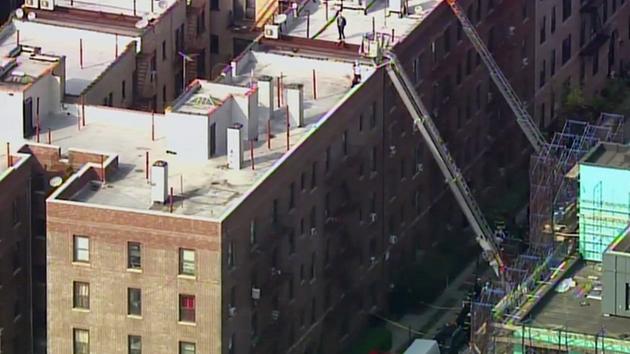 Though, a witness said he was exiting the roof and was in the process of hooking his safety line when the truck moved for some reason, causing the ladder to rock and throwing the firefighter off balance.
Tolley was rushed to Wyckoff Heights Medical Center in Bushwick, Brooklyn, in critical condition. He died a short time later.
The fire, which a city official characterized as a relatively minor second-alarm fire, was placed under control at 3 p.m. with three other minor injuries.
Tolley is survived by his wife, Marie; 8-year-old daughter, Isabella; brother, Bobby; and both of his parents. He spent his entire FDNY career with Ladder 135.
Mayor de Blasio and fire officials arrived at the hospital late Thursday afternoon, shortly after the incident. They spoke about Tolley and the incident.
"To his family we say, we stand with you, not only today, but the days ahead and for years to come," de Blasio said.
Here is video from NewsCopter 7 showing the scene:
The last firefighter killed in the line of duty was Deputy Chief Michael Fahy, who died in an explosion at a marijuana grow house in the Bronx on September 27, 2016.
FDNY Commissioner Daniel Nigro held a plaque ceremony earlier Thursday adding Fahy to the list of names on the department's Memorial Wall.
Related Topics: